Solway, Masterton
Award Winning Home in Wairarapa
205 m2

4

2

2

Solway, Masterton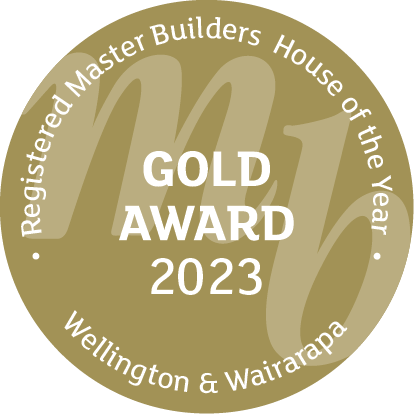 This stunning home was built by our David Reid Homes Wairarapa team and scored a Gold Award at the 2023 House of the Year Wellington and Wairarapa Regional awards.
Open-plan living, a covered outdoor area, and plenty of bedrooms were on the client's wish-list. These were ticked off with this Masterton family home. The 205 m2 house has a lovely open feel, a large portico for relaxing and dining, and four bedrooms, one of which can be used as a designated space for the kids. But there's much more to love here. For a start, its clean lines and vertical and horizontal timber cladding make it a welcome addition to its neighbourhood. The cladding, teamed with metal roofing and aluminium joinery, also means it's low maintenance. Lots of glazing, including sliders, ensures plenty of natural light inside, and this spotlights the contemporary interior. The kitchen, which melds into the dining space, has timber tones, in keeping with the home's calming palette, and a walk-in pantry. The connected lounge off to one side opens straight onto the portico. It's seamless. Bathrooms — one for the family and one in the main bedroom suite — are retreats from the bustle of life. Tiles in soothing tones and a standalone bath reinforce the point. You'll also find a separate laundry and a double garage in this wish-list over-achiever.
Designed for you
Love what you've seen? Most of the homes we build are carefully considered to meet the uniqueness of the site, the beauty of the location and most importantly the needs and requirements of the family that will call this house a home. Start your home build experience with an award-winning team.